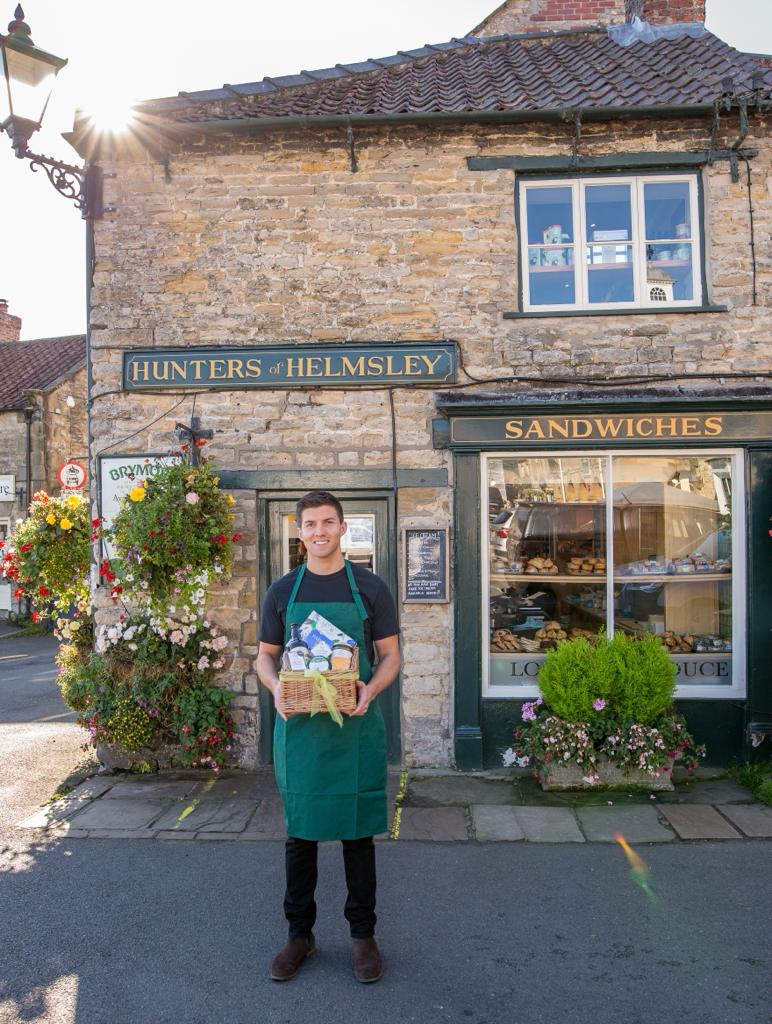 About us
Located in the picturesque market town of Helmsley, Hunters has been
providing the very best quality food and drink in North Yorkshire for over 30 years.
We are a family business that values quality and provenance, and our knowledgeable team are passionate about sharing this with our customers.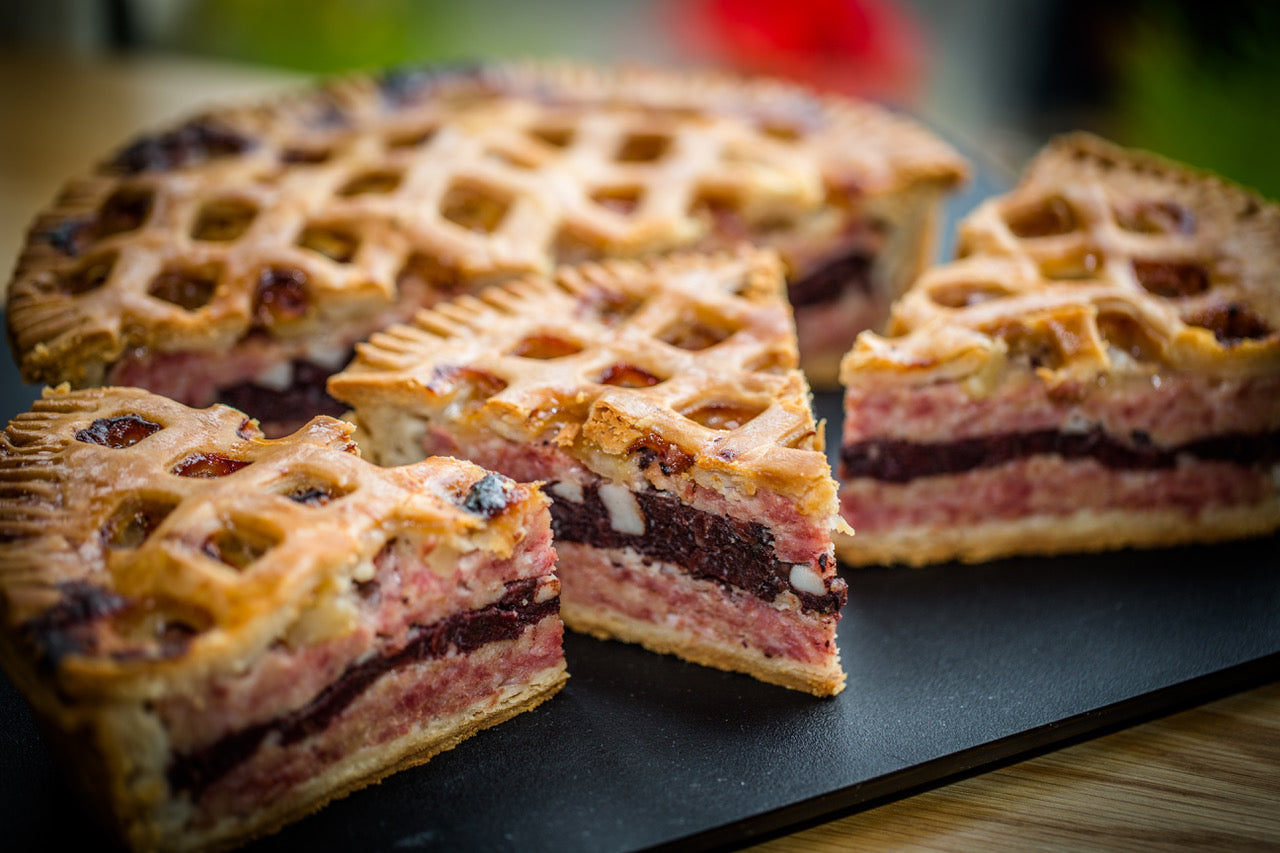 The Deli
Our deli is home to a wide selection of award winning cheeses and meats, deep filled pies and pasties as well as and made to order sandwiches and fresh salads.
If you're in the mood for a sweet treat, we have a delicious range of homemade cakes and desserts to choose from.
We offer a limited selection of deli produce online, we reccomenend a visit to Hunters to discover our full range!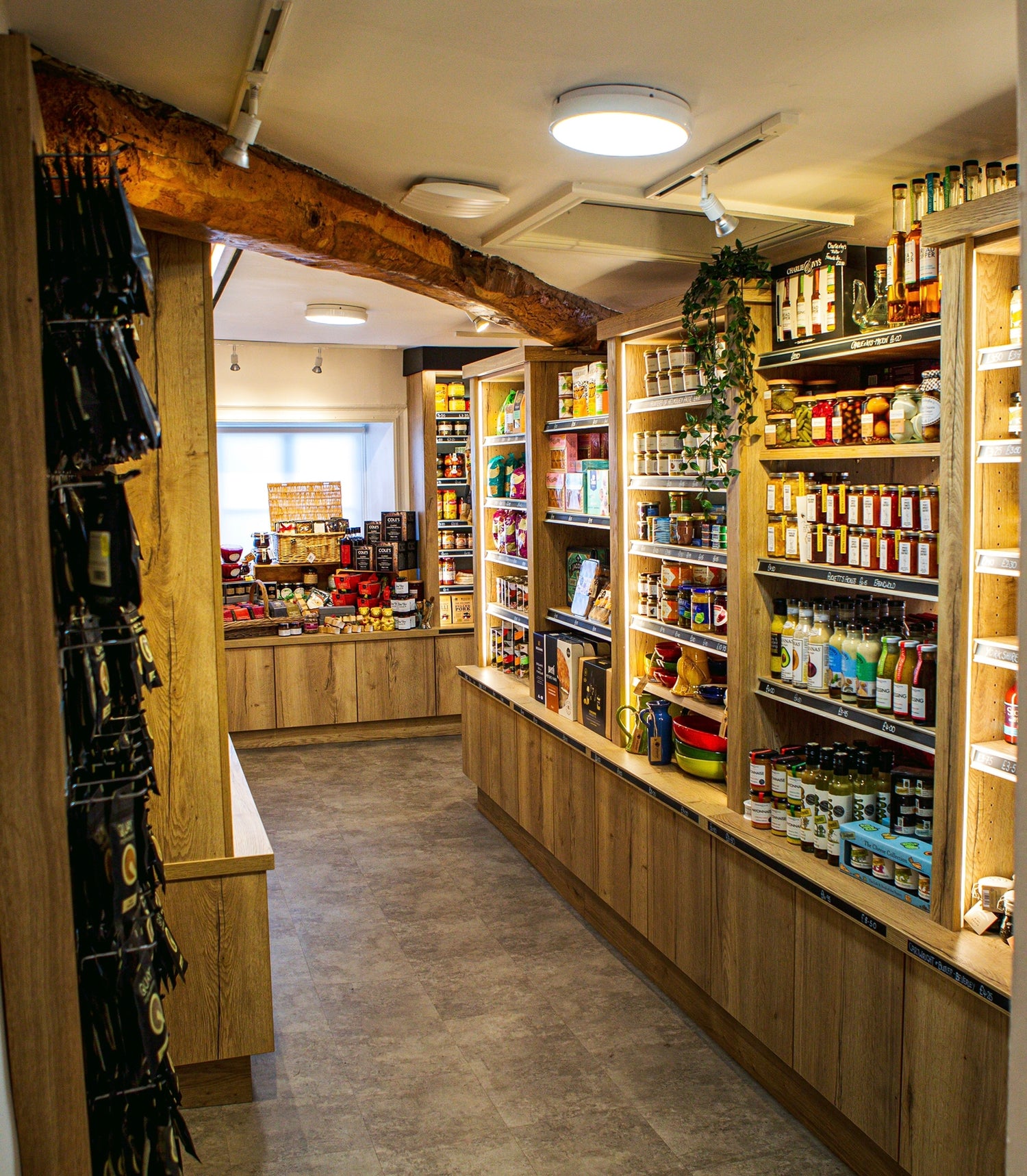 The Pantry
Packed full to the brim of inspiration, our treasure trove pantry offers treats from across the globe.
From artisanal Italian pasta to and locally produced jams & chutneys and luxury chocolates our pantry is the perfect place to discover new treats that will tantalise your taste buds.